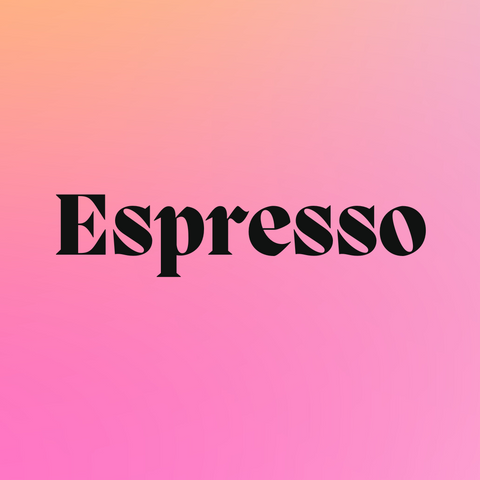 Espresso Coffee Subscription
Espresso machine set up at home/office? Tired of dialing in? Our espresso blend is not only amazing in flavor but also is formulated and roasted for consistent doses and extractions. We use this blend in all our stores, and it has developed a cult following. Please notate if you'd like decaf or regular! Pro-tip: This blend makes a FANTASTIC cold brew!
"Dark Chocolate Cherry" Espresso Blend
Nostalgic, bold dark chocolate notes balanced with a tart, bright cherry acidity.
Origin: Brazil + Colombia + Sumatra
Process: Natural + Washed
Roast: Espresso/Cold Brew Medium Roast