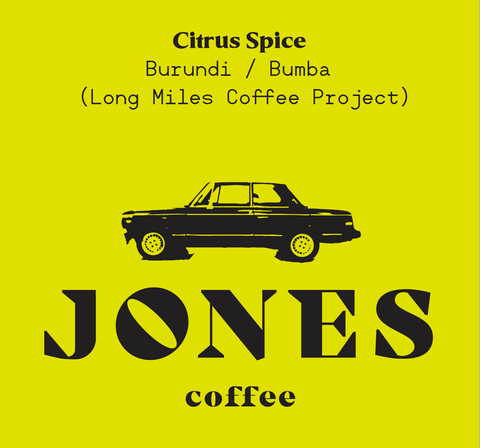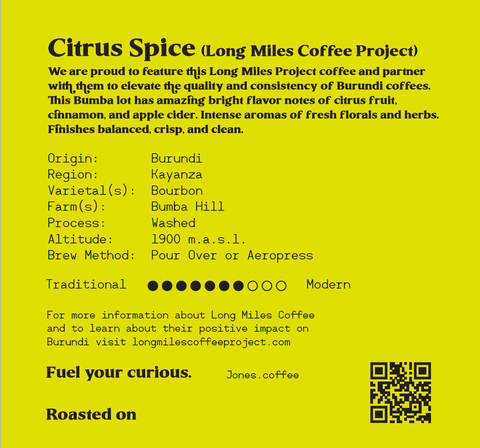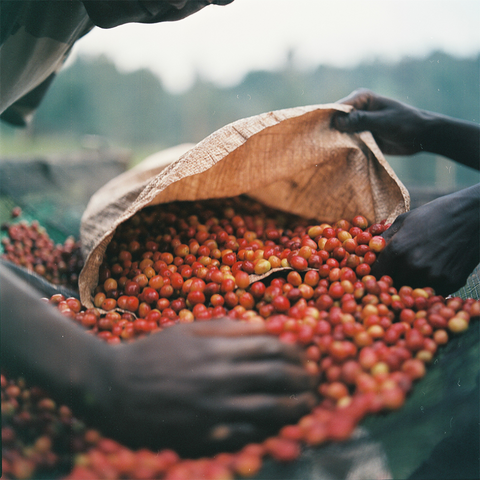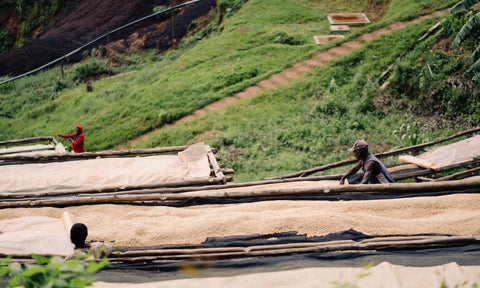 "Citrus Spice" - Burundi Bumba (Long Miles Project)
We are proud to feature this Long Miles Coffee Project and partner with them to elevate the quality and consistency of Burundi coffees. This Bumba lot has amazing bright flavor notes of citrus fruit, cinnamon and apple cider. Intense aromas of fresh florals and herbs. Finishes balanced, crisp, and clean. 
Origin: Burundi
Region: Kayanza
Varietal: Bourbon
Farm(s): Bumba Hill Wash Station/Coop
Process: Washed
Altitude: 1900 m.a.s.l.
Recommended Brew Method: Pour Over or Aeropress
For more information about Long Miles Coffee and to learn about their positive impact on Burundi and Eastern Africa, visit: www.longmilescoffeeproject.com